Meet the Team
Click image for more information on each Therapist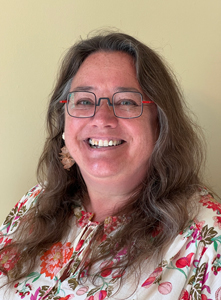 Loving someone who struggles with addiction can be painful. It can be hard to watch someone you love experience the ups and downs of entering recovery and then falling back into active addiction. They can get caught up in their head looking for the perfect answer – or any answer – to solve their problems. Often people find themselves in an uncomfortable limbo of not knowing what to do in those moments of struggle. These are the moments that a professional outside the situation can provide a space for you to reflect and explore how to create a life with less pain and more joy.
I hold an MA in Counseling, am an LADC, and received training at The Meadows in Arizona. The Meadows Model of codependency is the primary framework I use to help clients create a new way of being in relationships and to face challenges.
In my life I have traveled many wrong paths. Life was often my only teacher — because when I wasn't willing to listen, it made itself heard. These life experiences, and healing from them, have given me a deep understanding of human folly and compassion for our foibles.
Now I am able to combine this hard-earned life wisdom with my professional training to create a non-judgmental, empathetic, and respectful space for you to take a moment to focus on creating a life you love living. Together we will work to better understand how childhood experiences impact thoughts, emotions, behaviors, and ultimately your relationships. By incorporating The Meadows Model with CBT and psychodynamic therapy, I will help you discover how to recognize your own value, experience your own reality, manage vulnerability, create interdependency, and how to meet your wants and needs in social interactions and relationships.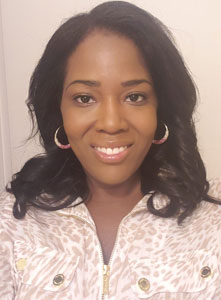 I believe that every client deserves a therapist who genuinely cares about their well-being, and I do. I have a client-centered approach and understand that we all have different life journeys. I would feel honored to be a part of your journey, working alongside you. I will ensure you feel heard, safe and supported. On our journey, we will identify mental health obstacles you face in life and within yourself. Then collaboratively we will transform those challenges into opportunities for growth and healing.
I believe that we are all uniquely different, that is why I use an integrated therapy model — meaning, I combine a variety of therapeutic tools, interventions, and theoretical approaches to fit the needs of each individual client I serve. My therapy approaches include and are not limited to: psychodynamic & humanistic theories, Mindfulness, Cognitive-Behavioral Therapy, Strengths-based, and Trauma-focused interventions.
I look forward to working alongside you and supporting you on your life's journey.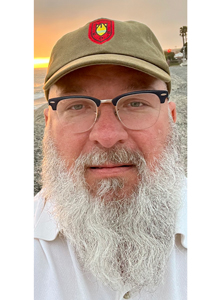 My mission is to meet each person, wherever they are in life, and to provide effective mental health intervention that builds on the strengths of the individual and the environment in which that person lives. am committed to providing strength-focused, person-centered therapy to individuals who are looking for strategies or ways to work with the challenges they have been carrying. I have experience working with individuals; including Veterans and dependants (deployment and non-deployment challenges), First Responders with their unique experiences, Addiction in all forms(specializing in substance use disorders), Anger Management, Anxiety, Depression, Personality Disorders, Impulse Control Problems, Mood Disorders, Trauma, Intimate Partner Violence (IPV) and PTSD, as well as some not listed.
I use primarily Dialectical Behavior Therapy Skills, Mindfulness, Cognitive Behavioral Therapy, Motivational Interviewing, and Trauma based work in various forms with clients to help better understand their thoughts and behavior. I can help others to accept themselves with less judgment, and learn new methods or utilize new tools to make the changes necessary to move forward in a more positive way.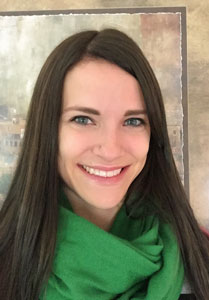 Kathryn Murphy
LICSW, LADC
I enjoy meeting people where they're at in life and working collaboratively to help guide through life's journey. I am very much an empath, however I can have a compassionately straightforward approach. It's been my privilege the past 10+ years to walk alongside individuals while they work on their mental and chemical health. I have experience with all adult populations, though I specialize in working with the LGBTQ+ community as well as the Native American communities. I typically work with people who have trauma, substance use issues, and/or mood disorders. I often utilize EMDR, CBT, and psychodynamic therapy while sometimes adding elements of DBT and IFS. My therapy dog Meeko also joins me in creating a healing space for everyone.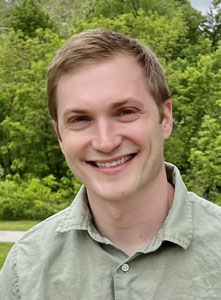 Therapy is, first and foremost, a warm, safe, and trusting relationship between therapist and client. As I believe each person's experience is unique, I work to tailor the therapeutic process to create a safe environment to heal and facilitate growth through an exploration of emotions, experiences, and relationships. I am passionate about supporting people dealing with concerns including depression, anxiety, family dynamics, traumatic experiences, emotion regulation, and interpersonal problems. I also have experience working with individuals who have co-occurring substance use and mental health concerns. I received my graduate degree in Clinical Mental Health Counseling from Drake University and have worked with a diverse population of individuals, families, and groups.
Trinity Woolery
LICSW, LADC
I work alongside people who are navigating the ups and downs of life, seeking healing from loss as well as traumatic experiences, and finding freedom in the recovery of their mental health. I believe therapy can be one of many powerful tools that allows us to integrate with our authentic self, reclaim our story, connect in a new or meaningful way, and experience a life worth living. My practice is evidenced based, person centered and collaborative. I offer my clients a supportive and open space where they can deepen their relationship with self and others as they pursue change through evidenced based care. As a dual licensed and ART (Accelerated Resolution Therapy) trained therapist I specialize in addiction, attachment, loss and grief, as well as trauma. I offer short and long term individual therapy as well as mental and chemical health assessments.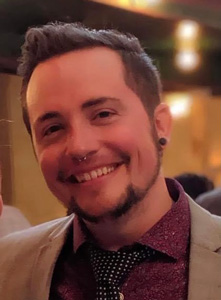 I primarily work with individuals, couples, and families with addiction, relationship, or sexual concerns. I have many years experience working as an addiction counselor within the LGBTQIA+ community. I have a passion with working with transgender* individuals, their partners, and families. I utilize empowerment, compassion, and humor in session. Therapy is hard work and sometimes we will need to laugh. Remember, you are NOT your problems and you CAN find joy in your life. I feel that people are not their problems and that we must learn to separate ourselves from them so we do not feel shame or stigma in order to achieve our desired goals. I am a systemic thinker and want to understand an individuals view of the world, their environment, and what they want out of life. I want to help empower people to feel happy and healthy in whatever way that looks like for them.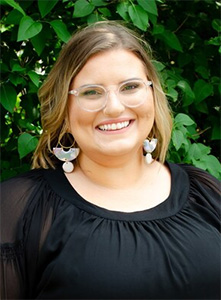 I strive to provide a supportive and non-judgmental environment to help you learn more about yourself, gain skills to navigate life's challenges, and live an authentic, fulfilled life. I offer culturally responsive therapy in English and Spanish. My areas of specialty include working with clients experiencing anxiety, OCD, life transitions, low self-worth, and trauma. I enjoy working with clients who identify as LGBQ+, transgender, and/or gender expansive. In my practice, I utilize a range of methods including person-centered, relational, self-compassion, mindfulness-based, and acceptance and commitment therapies. I am also trained in Adaptive Internal Relational (AIR) Network therapy, a neuro-developmental, competency-based model of therapy for complex PTSD and dissociation.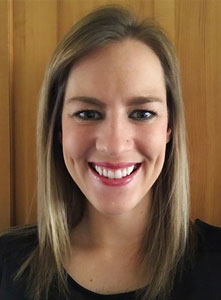 I believe in an empathic approach to therapy. It is important to me to meet clients where they are at, using a strengths-based and nonjudgmental approach. I draw from a variety of therapy modalities, including cognitive behavioral therapy, narrative therapy, motivational interviewing, illness management and recovery and dialectical behavioral therapy. Additionally, I am trained in EMDR (Eye Movement Desensitization and Reprocessing) for the treatment of trauma and PTSD. I believe in providing a safe and welcoming environment that allows individuals to effectively manage their lives and reach their highest potential.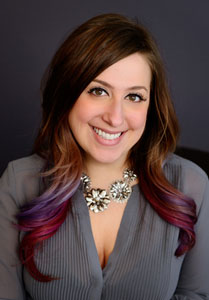 My approach is collaborative in which a unique, confidential, helping relationship is developed between myself and client(s). I help my clients understand themselves and relationships influencing their lives. I believe couples of any orientation can find resolution, and assist families by promoting communication, exploring family dynamics and relational challenges. My practice is open and affirming to any identity or relationship however defined, and I am dedicated to LGBTQQ equality and inclusion.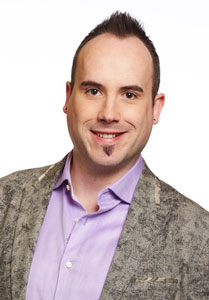 I help people overcome life's challenges so that they can grow and find the happiness they desire. I have a long history of working with those struggling with addiction as well as concerns related to sex and intimacy. From a mental health perspective, I work with clients who have anxiety, depression, trauma, relationship problems and some personality disorders. I use DBT (dialectical behavior therapy), solution focused, and reality therapy/choice theory believing that what we do and how we think ultimately creates how we feel. I also believe that creating and enjoying our attachments and relationships is an essential part of our wellbeing. I am also trained in EMDR (Eye Movement Desensitization and Reprocessing) for the treatment of trauma and PTSD. I welcome both adults and adolescent clients as well as some couples. I am sex positive and many of my clients identify with the LGBT community.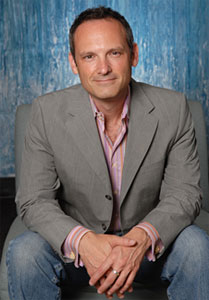 In my practice, I help people overcome their personal obstacles to change. Together, we identify those issues which we can change and those that we can accept. In the past 12 years, I have helped people create healthy movement in their lives and to develop a balanced design for living that can serve as a foundation for years to come. I strive to provide an atmosphere that is respectful and safe. It is very important to me that clients know that they have a voice in the treatment process so that the treatment is individualized to meet their needs.