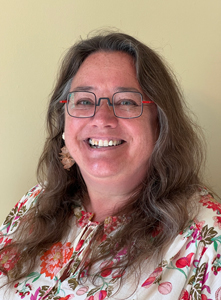 Kathleen Gjerve, MA
Loving someone who struggles with addiction can be painful. It can be hard to watch someone you love experience the ups and downs of entering recovery and then falling back into active addiction. They can get caught up in their head looking for the perfect answer – or any answer – to solve their problems. Often people find themselves in an uncomfortable limbo of not knowing what to do in those moments of struggle. These are the moments that a professional outside the situation can provide a space for you to reflect and explore how to create a life with less pain and more joy.
I hold an MA in Counseling, am an LADC, and received training at The Meadows in Arizona. The Meadows Model of codependency is the primary framework I use to help clients create a new way of being in relationships and to face challenges.
In my life I have traveled many wrong paths. Life was often my only teacher — because when I wasn't willing to listen, it made itself heard. These life experiences, and healing from them, have given me a deep understanding of human folly and compassion for our foibles.
Now I am able to combine this hard-earned life wisdom with my professional training to create a non-judgmental, empathetic, and respectful space for you to take a moment to focus on creating a life you love living. Together we will work to better understand how childhood experiences impact thoughts, emotions, behaviors, and ultimately your relationships. By incorporating The Meadows Model with CBT and psychodynamic therapy, I will help you discover how to recognize your own value, experience your own reality, manage vulnerability, create interdependency, and how to meet your wants and needs in social interactions and relationships.