To make a payment, JLS Consulting accepts checks mailed to the office as well as all major credit cards and HSA/FSA plans. You can also pay your bill via Paypal or Venmo, but please be aware that these systems are not HIPAA compliant and we can't guarantee your privacy on these platforms. To make a payment over the phone, please call our offices at 612-548-4609.
Venmo
Click this link on your mobile or use the QR Code below to make a payment: Please add Patient Name or Account Number in the note and make the payment private.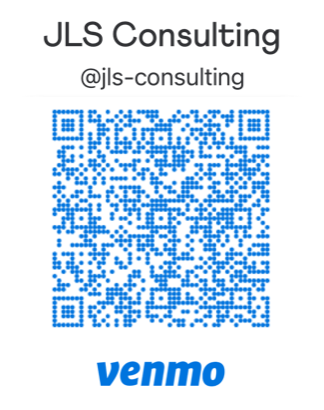 Paypal
Please add the Patient Name or Account Number in the notes when sending via Paypal.