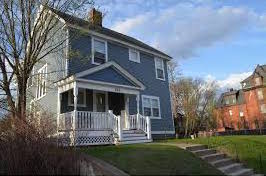 JLS Consulting was created to provide people in the Twin Cities with better options for the treatment of Co-Occurring Disorders.
Co-Occurring disorders (when mental health and chemical health issues occur together) can sometimes be difficult to diagnose and treat because symptoms of one can mask or exacerbate symptoms of the other. While many clinicians treat mental health and chemical dependency as separate issues, our providers treat these issues with an integrative and collaborative approach.
Integrated treatment is now considered an evidence-based practice in the treatment of Co-Occurring disorders. Whether delivered by one clinician or by members of a multi-disciplinary team, services provided in this fashion have shown to be more effective than services provided separately.
Our team has been carefully brought together to provide comprehensive services to people dealing with multiple issues.  When receiving services at JLS Consulting, you may be seen individually or a part of an integrated team approach.  This way, we can tailor the individual and/or group services we have to fit your specific needs.