While treatment with medications to help with anxiety and depression work for millions of people, they may not be right for everyone. Through the Wellness program, I am proud to offer a wide variety of Nutritional Support options for improvement in various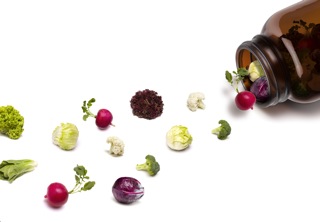 areas related to mood, cognition and overall health. With the superior products that I can offer through Nutrition Dynamics, we have seen improvements in clarity of thought, focus, mood and energy.
In collaboration with Care Chiropractic Body and Wellness at the Metropolitan, we provide individualized education about health and wellness. Nutritional support not only includes consultation on supplements, but empowers you to make natural health choices through the consumption of whole foods through counseling and education on nutrition and meal planing. Our goal is to assist patients in restoring optimum health, both physical and emotional, by blending nutritional supplementation, diet and lifestyle modification with sound counseling and coaching principles; as well as other outside supportive modalities such as fitness coaching, nutritional education and chiropractic care.
Some of the Nutrition Dynamics nutritional support products I most commonly work with are:
Learn about our Wellness Coaching program in Minneapolis and Edina.