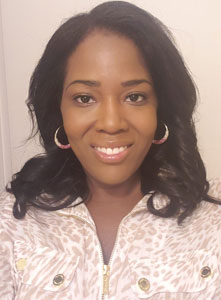 Allisen DeVille, LICSW
I believe that every client deserves a therapist who genuinely cares about their well-being, and I do. I have a client-centered approach and understand that we all have different life journeys. I would feel honored to be a part of your journey, working alongside you. I will ensure you feel heard, safe and supported. On our journey, we will identify mental health obstacles you face in life and within yourself. Then collaboratively we will transform those challenges into opportunities for growth and healing. 
I believe that we are all uniquely different, that is why I use an integrated therapy model — meaning, I combine a variety of therapeutic tools, interventions, and theoretical approaches to fit the needs of each individual client I serve. My therapy approaches include and are not limited to: psychodynamic & humanistic theories, Mindfulness, Cognitive-Behavioral Therapy, Strengths-based, and Trauma-focused interventions.
I look forward to working alongside you and supporting you on your life's journey.